2016 年 10 月 13 日
Whether the enterprise is transitioning to new ERP software, a new production system, or a new UC&C system, the most common reason these initiatives fail is that there was no realistic strategy in place. For any software selection and implementation process to succeed, it's critical to establish at the very beginning what the business needs from the system and how to best meet those identified needs through features and functionalities of the software systems and vendors available on the market.
The network administrator should play a crucial role in developing the UC&C strategy, because a system that doesn't fit within the current network and overall IT architecture is bound to fail, no matter what features it comes with. Here's how to establish a UC&C strategy that simply wins.
Understand the 'Why's' Behind UC&C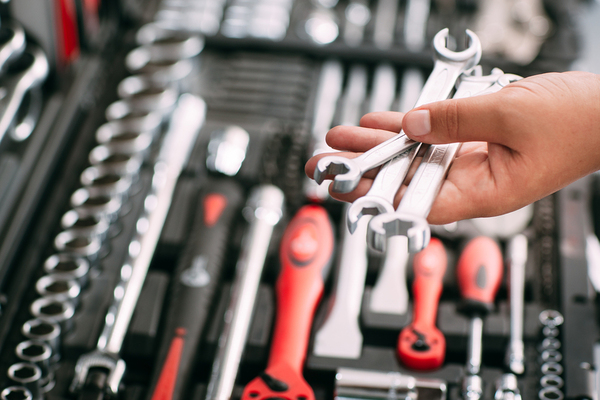 You can picture UC&C like a super tool that combines the jobs of multiple other tools into a single, consolidated, more powerful tool.
Unless you know what UC&C can do and is supposed to do, you won't know how to designate the criteria of your company's new system. Like with any system, the corporate culture has to support its use. For example, if your business is having trouble working together to meet deadlines, then a 'collaboration tool' may not be successful before you successfully shift the culture to one that embraces and excels in collaboration. Aside from culture, you need to prove the projected benefits your business stands to gain from UC&C, which means conducting an ROI analysis. Don't worry about proving the return on investment for intangibles, like improved employee morale or more job satisfaction among remote workers. Focus on the returns you can prove, like savings over traditional communications services and greater employee productivity.
Determine if Your Network is Ready for UC&C
Your telephony infrastructure and, to an extent, your employees' personal mobile services have been supporting your communications infrastructure up until you adopt UC&C. Afterwards, the network administrator will have the responsibility for the entire infrastructure that supports all of the company's communication and collaboration efforts. Not only is this an additional strain on the network infrastructure, it is also an issue of integration. Be sure that all the various applications that come with the UC&C solutions you choose seamlessly integrate with your network infrastructure.
UC&C is Better in the Cloud
The cloud is a natural when it comes to lightening the weight of IT services, lessening the cost of IT services, and simplifying the complexity of IT services. Cloud-based UC&C solutions demand much less of the on-premises resources. These services tend to be simpler to implement, easier to train on and use, faster to deploy, and easier to control. Most enterprises are already struggling with an overly complex and often strained IT infrastructure. Cloud UC&C keeps that complexity from growing out of control, greatly simplifying the lives of systems and network administrators in the process.
Mobility is a Key Ingredient in Successful UC&C
Mobility is one of the most essential features of a successful UC&C platform. However, that doesn't mean that all the available options offer the mobile support your enterprise needs. Just because the vendor touts their 'mobility' doesn't mean that the functionality your business needs in a UC&C solution is offered. It's up to your company to determine if the mobility offered by a specific product or vendor meets your actual communication and collaboration needs. The network administrator should work together with other stakeholders in the project to make sure this isn't overlooked
Don't Overlook the Importance of Social Platforms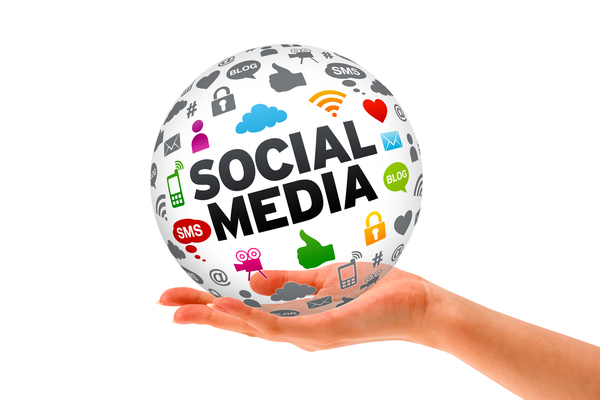 Failing to include social platforms in your UC&C strategy is just asking workers to start utilizing shadow IT services. Social is already in the enterprise, and is there to stay.
Without considering social platforms from the beginning, your strategy is doomed to fail. Many of your users are likely already leveraging social platforms for communication and collaboration, and taking these away will only trigger them to start hiding their social use. That's how Shadow IT becomes a problem within the enterprise. Social platforms can be integrated with other UC&C tools and features to improve productivity. Make social an important part of your UC&C strategy.
Determine the Collaboration Tools Your Workers Use
Instead of thinking of UC&C as changing the way workers do their jobs, instead, look at UC&C as a better way to support how workers communicate and collaborate across the enterprise and with other outside interests, like customers and partners. The network administrator can use network monitoring tools to determine what communication and collaboration tools are already in use, so that the selection committee can be sure that these are offered in the UC&C solution chosen. Determine how important messaging services are, how much conferencing services play a role in getting business done, and other features that your workers rely on for collaboration and productivity.
Make Sure You're Speaking the Right Lingo
Just like the network administrator has to explain certain terminology when it's time to select networking hardware or monitoring services, the network administrator has to help teach the non-techies a few new terms in order to be a vital contributing member to the team that develops the company's UC&C strategy. While terms like 'BYOD' and 'UCaaS' are well known and understood in the IT community, these terms aren't always recognized within the rest of the business world.
Be prepared to help guide the non-technical business users through the lingo associated with communication and collaboration tools, cloud services, mobile technology, networking requirements, and related concepts. These terms and concepts are another excellent reason why the network administrator and other top IT managers need to be involved in the process of developing a sound UC&C strategy, selecting the best UC&C tool for the business' needs, and implementing the system for ultimate success.
After developing your strategy and selecting your UC&C product, the network administrator needs to be able to help the business manage the tool they've selected. You can get an excellent body of information on just that when you view our webinar: Effectively Manage Modern Unified Communications & Collaboration Services. Sign up for the CIO Brief to learn even more.