2016 年 8 月 22 日
Salaries for Network Administrators on the Rise
The computer science graduating class of 2016 has more to smile about as they hit the workforce than their counterparts a year ago. Currently, there are more than 500,000 open jobs in computer science, spanning every sector of the market from manufacturing to healthcare, banking to agriculture. Yet there were only about 50,000 graduates majoring in computer science this year. Plus, this marketing is growing considerably.

Tech jobs like the network administrator are among the fastest growing jobs in all of the U.S. economy. The situation is so important that the nonprofit group Computer Science Education Coalition, together with Code.org, released a letter to Congress asking them to increase federal spending to make computer science more accessible in classrooms for kindergarten through 12th grade.

Large Tech Companies are Gobbling Up Graduates as Fast as They Can Grab Those Diplomas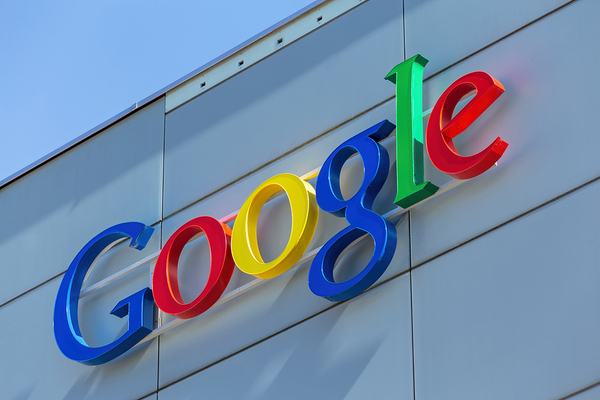 Google and the social giants like Facebook and LinkedIn are hiring graduates away from other enterprises and smaller companies. That is helping to create a shortage of tech workers in all industries, including the critical fields of healthcare and manufacturing.

Those majoring in computer science disciplines like development, programming, and engineering are going quickly to the tech giants like Google, Facebook, and LinkedIn. That is leaving fewer of the graduates available for other enterprises and small- to mid-size organizations. There are almost no businesses that don't have a need for a full-time network administrator and support staff.

Demand is Up for Every Level of IT Worker

The demand for talent is not limited to entry-level positions, either. There is a general, widespread demand for all levels of technical professionals. While most industries are relatively stagnant in terms of job growth, unemployment among IT professionals hovers at an impressively low 2.5 percent. About 80 percent of IT pros are open to the possibility of entertaining new job offers, even if they are happy with their current employers. That makes it incredibly difficult for companies to hang on to the network administrators and other IT talent that they have.

Since supply and demand is much in the favor of the tech pro (as opposed to their employers), many computer science majors are coming into the workforce with larger starting salaries, largely due to multiple offers for employment and the ability to negotiate for the position, salary, benefits, and perks that the worker desires.

Salaries are Up for All IT Professions, Including the Network Administrator

Overall, computer science majors who graduate with a bachelor's degree can expect to hire on at around $61,321 (on average) in 2016. This is based on statistics from the National Association of Colleges and Employers (NACE). That is the second highest starting salary rate, and follows only those entering the market with bachelor's degrees in engineering. Engineers are hiring on at an average salary of about $64,891.

But 2015 graduates can cash in on the boom, as well. NACE reports that 2015 graduates with computer science degrees achieved a full-time employment rate of 76 percent within one-half year of graduation -- a mighty feat in this economy and facing a hotly-contested Presidential election, too.

NACE is not the only agency reporting a strong job market for network administrators and other IT professionals. PayScale ranked 319 college majors according to the earning potential of those graduates. STEM fields ranked impressively strong. Six majors related to computers and technology ranked among the top 20 majors in terms of earning potential. Within those six, the highest paying was computer science and engineering, with an expected median starting pay of $69,100 per year, and the potential to earn as much as $115,000 by the middle of their careers.

The other five computer science majors that made the top 20 were electrical and computer engineering, systems engineering, computer engineering, computer science and mathematics, and computer science. All of these graduates can expect to begin their careers in entry-level positions paying upwards of $60,000 per year, with a mid-career potential well northward of $100,000.

Companies Have to Up Their Hiring Game to Get the Best Tech Workers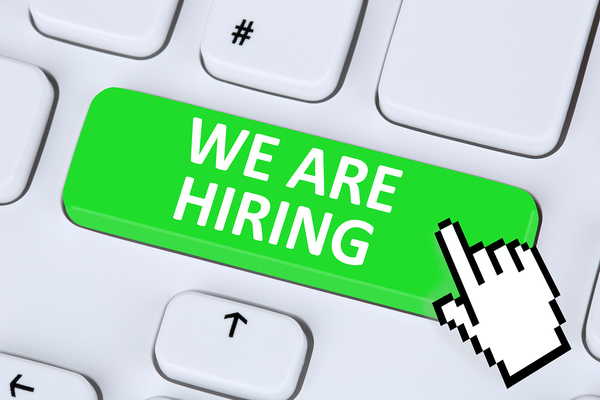 Companies will need to do more to get and keep the tech workers they need, including hiring outside the computer science majors.

How can companies remain competitive in terms of acquiring and retaining top tech talent? First, they need to improve hiring strategies. Don't limit searches to a specific pool of degree graduates. Be willing to cross-train workers with the particular skills sets, vendor-specific training, and other certifications and knowledge required in your workplace.

Be willing to hire outside the traditional computer science majors. For example, tech staffing firm Mondo has generated success by filling front-end development positions with those who graduated in marketing. Most media majors are trained heavily in computers, and the transition is much easier than one might think. Marketing majors are often taught to do things like develop Websites and mobile apps.

You Don't Have to Major in Computer Science to Have a Promising Career in Technology

Not only will companies need to adjust their hiring expectations, but graduates will also have to reevaluate their expectations, too. Many graduate with their sights set on a career as one of the 'sexier' tech jobs, like data science or cyber security. Instead, they can achieve a lucrative and fulfilling career in network administration, tech support, development, or some of the other related fields.

These positions can serve as stepping stones for the other positions they're working towards, but a large number will likely find a career in networking to be quite enjoyable. The pay is good, there are many exciting new technologies emerging, and it's definitely a place where an up comer can make their mark.

Another way that network administrators and other IT pros can distinguish themselves from other job seekers is by supplementing their tech savvy with business knowledge and insight. Companies are increasingly seeking workers who are able to bridge the gap between understanding the tech requirements and being able to understand what the business needs out of these technologies. That's often hard to find in tech workers. Minoring in business or supplementing a bachelor's degree computer science or networking with an MBA are ideal ways to achieve this two-punch of specialization.

In this age of rapid technological change, it is essential for every IT pro, particularly the network administrator to cross-train and improve their knowledge and skills base as much as possible.