2016 年 10 月 20 日
What are the Differences in Network Engineer, Network Support Engineer & Network Administrator Jobs?
Are you considering a career path in the field of networking? It's an exciting time to join the industry. Networks -- so, by extension, network pros -- are essential to the business, serving as the backbone of operations, communications, customer support, and productivity. It's also exciting because many changes are underway involving the technologies that empower and support today's networks, including the SDN (software-defined network), the borderless enterprise, the phenomenon of digital transformation (DX) and many others.

If you're considering a career in networking, you don't have to necessarily pick your precise position and go for that only. Once you master the basic networking skills, you can get a job in the field and/or pursue additional education and experience in order to advance in this field. Here are some of the most common titles associated with networking professionals, along with some insight into taking a career path that makes sense.

What is a Network Engineer?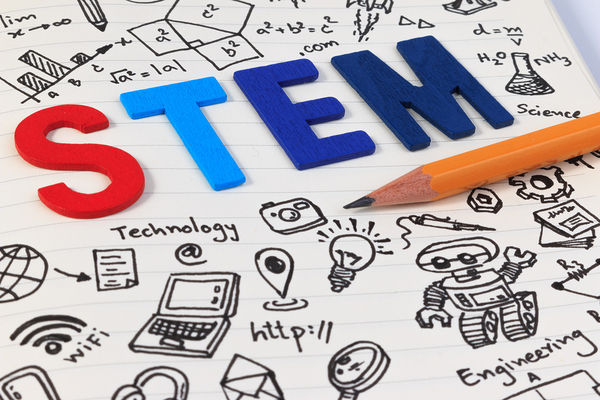 Network support engineers typically come from strong STEM backgrounds: Science, Technology, Engineering, and Math.

Let's start at the top, and then we'll fill in the missing pieces of the puzzle on the way down. Many network support engineers have their sites set on designing the network infrastructure that the business utilizes. These designers are called network engineers. Network engineers have a broad but deep understanding of the pros and cons of various network infrastructure models. They know when one solution is good and when another strategy would work even better. They design and build the network infrastructure that best suits the rest of the IT architecture. Often, the network engineer will have one or more network support engineers working under him/her. These team members serve as support for the building, and sometimes even the design, that's being laid down by the network engineer.

While each company or organization sets forth their own requirements for hiring a network engineer, most will require at least a bachelor's degree in computer science or a related field, such as network administration, programming, and engineering. But few businesses will be willing to hire a network engineer right out of school. Most want to see some real-world experience in both running a network (network administration) and building successful networking systems.

A word to the wise: companies aren't looking for an up-and-coming maverick of network engineers who have "their own theories about networking" or "their own way of doing things". They're looking for rock-solid designers and builders who know the prevailing networking models, understand why and when each is a viable option, and know when a potential theory or infrastructure won't work. Don't try to be the Picasso of network engineering, because nobody wants to hire a painter to do the work of a proven master.

What is a Network Administrator?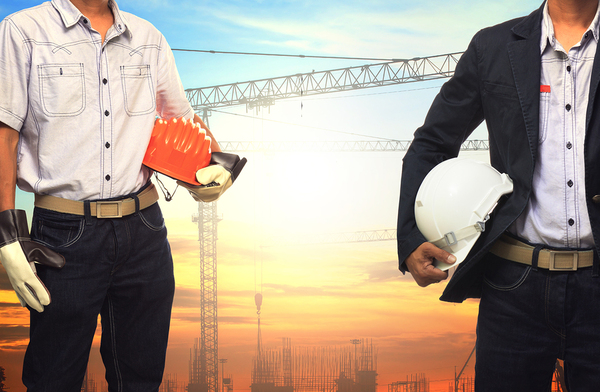 Networks need designers, builders, maintenance workers, trouble shooters, and managers. Which would you most like to do? If you want, you can climb the ladder gradually and do them all!

After the network infrastructure is in place, companies need professionals to manage them on a daily basis. This falls to the network administrator. Depending on the size of the company, network administrators may also perform the functions of a network engineer. In larger organizations, a network administrator may employ one or more network support engineers to help them with the management, maintenance, troubleshooting, and repair of the network. Network administrators usually do all the network monitoring, and often have a say in what monitoring tools they use.

The educational requirements for a network administrator are similar to those of a network engineer. They need a graduate or undergrad degree in computer science, network administration, systems engineering, or a similar field of study. The difference between the network administrator and the network engineer is often more of a matter of experience than in education and training. The network administrator needs to prove his/her ability to maintain a network and keep the user experience positive by optimizing the performance of the network. The network engineer needs to prove an ability to design and build the network, not simply maintain an existing infrastructure.

What is a Network Support Engineer?

The network support engineer position is the perfect pathway to a career in network administration or network engineering. This position serves as a support worker for either network administrators or network engineers, or perhaps both. Small businesses and startups don't usually hire network support engineers, as there is only enough work for the network administrator (who might also design and build the network infrastructure). However, if you're a network support engineer with a nice educational pedigree and some proven experience under your belt, it isn't impossible to land a job as a network administrator with a small or startup company. In most cases, the network support engineer works with or under another networking pro with more experience and perhaps more training.

In terms of education, you'll need to achieve at least an associate in science degree in computer science, network administration, or a related discipline. Preferably, you'll go ahead and get a bachelor's or higher level degree in one of those fields of study. You can often get some much-needed experience under your belt if your school helps its students get an internship with a local business. Usually, a network support engineer's internship involves a lot of grunt work and busy work, but it's well worth it to be able to say on your resume that you have any experience at all in networking. That can set you apart from recent graduates that never have had any hands-on experience in the real world.

Movin' On Up: The Pay Rates for Network Professionals

The pay rates for these professionals varies widely, depending on numerous factors. Smaller towns tend to pay less than big cities, with the exception of companies trying to lure the top talent away from the big city. Small companies tend to pay less than larger enterprises. Also, a recent graduate can expect to earn less than an experienced pro. Some entry-level network support engineers start out around $25,000, while an experienced network engineer with a proven track record for designing and building excellent networking infrastructures can easily earn $100,000 or more at the right company. Most network administrators can expect to earn around $65,000 per year, again depending on the city, the company, and their own education and level of experience.

There are tons of reasons that a career as a network support engineer is a smart choice. Not only is the pay good, but the field is strong and growing rapidly. Job growth is expected to climb by 15 percent by the year 2022. The growth rate is even stronger in certain areas, such as Silicone Valley, the Eastern Seaboard (New York, Boston, etc.), due to the tremendous demand for networking professionals at all the major tech companies. For example, gigantic tech corporations like Facebook, Twitter, and Google are gobbling up recently graduated and newly unemployed network support engineers at a breathtaking pace. If you prefer a more laid-back lifestyle, consider a position in one of the smaller, less frantic companies in the heartland, such as one of the many corporate headquarters located in places like Birmingham, Alabama; St. Louis, Missouri, Austin, Texas, or Denver, Colorado.

Network support engineers can pretty much pick their location because the position is in demand everywhere. Whether you're just starting out or are a networking pro, you need a reliable, easy way to stay on top of networking news, trends, and experts. Keep current with trends and tips. View additional resources on the Edge Resource Center now.